In My Mailbox (IMM) was started over at the
The Story Siren
by Kristie and has evolved to over 300 participating blogs. It is a way for bloggers to network and socialize and to show everyone the various books that they have received. It is also a great way to showcase books you receive that you may not have a chance to review. Postings may vary by blog, some bloggers post weekly, bi-weekly and so forth.
This week I received approval for eight books through NetGalley. I was given automatic approval status for a couple of publishers and I am very excited! A lot of these books do not come out until 2012, and per publisher request, I will not be posting the reviews until approximately one month prior to the release of the book. I can't wait to read them! Hopefully you can be patient waiting for my reviews!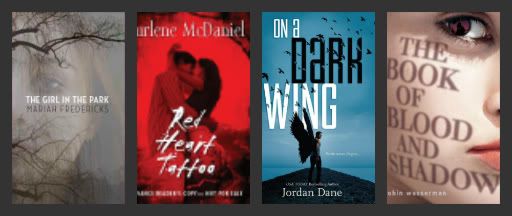 The Girl in the Park by Mariah Fredericks
Red Heart Tattoo by Lurlene McDaniels
On a Dark Wing by Jordan Dane
The Book of Blood and Shadow by Robin Wasserman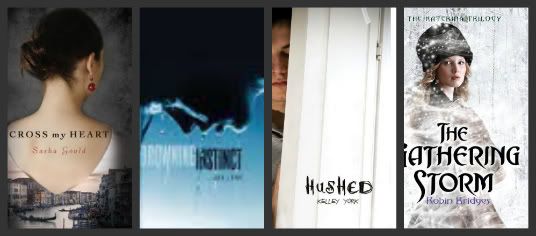 Cross My Heart by Sasha Gould
Drowning Instinct by Ilsa J. Bick
The Katrina Trilogy Vol. 1, The Gathering Storm
Now, please leave a link in the comment section to your In My Mailbox post and I will stop by and check it out!